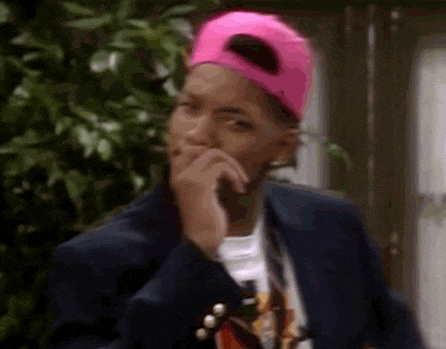 Is ClickFunnels legit?
It's a fair question.
There's a lot of hype and a lot of people desperate for you to sign up using their affiliate link.
And that's probably at least part of the reason why you're suspicious.
And you'd be right to be at least a little concerned.
But not about ClickFunnels.
But maybe you are concerned about who is trying to SELL you ClickFunnels.
But we have to ask – what are the concerns that lead to this question?
First off let's set the record straight.
Yes – ClickFunnels is legit. Not only is it legit, but it's one of the single best tools that I, as a web developer, can recommend to you to build your business online, especially if you're "tech adverse" and want to scale your business online, fast. And that's the kind of solution that ClickFunnels delivers, and it does it well.
So why is anyone actually concerned if ClickFunnels is legit or not?
Let's talk about it a little bit.
So if you're even thinking about signing up for ClickFunnels you need to read this first.
And, if by the end of this post, you're convinced that ClickFunnels is worth trying out make sure you read this to the end, because I've got something that will make it even easier to get started.
Is ClickFunnels Legit?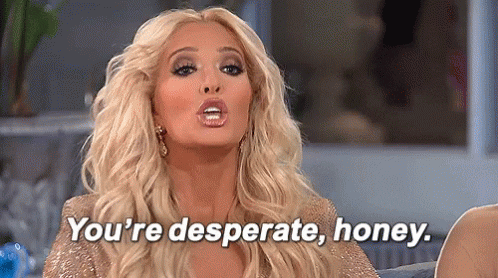 If you're like most people who search the term, "is ClickFunnels legit" that means you've heard the hype, and you've seen some pretty wild and crazy offers associated with it.
Sometimes those offers come across as spammy.
They reek of desperation.
People who are affiliates for ClickFunnels are falling all over themselves to get you to sign up through their link.
And I get it.
ClickFunnels' affiliate program is incredibly generous.
But when you have a generous affiliate program, and hordes of desperate affiliates trying to win your business, I think it's ok to be a little bit suspicious.
After all – a lot of times, they come across like desperate network marketers trying to add you to their downline!
So who do you trust?
Do you trust the desperate affiliate marketer?
Do you trust what ClickFunnels says about themselves?
Or do you trust real users who've implemented it into their own businesses and developed numerous funnels for clients?
I don't know about you, but I'm going with the last option.
External validation is such a key because you can get honest reviews and feedback that are genuine.
So, as someone who is a web developer, who's seen a lot of other platforms come and go, and who keeps up with all the various tools that people are using to build their online businesses, uses ClickFunnels himself, and has developed numerous funnels for clients, I can confidently say that ClickFunnels is 100% legit.
You're right to be suspicious, but I assure you, you can put your concerns to rest.
Because not only is ClickFunnels 100% legit, it's actually a really robust tool that will do more than you have even thought about for your online business.
Does that make sense?
So now that we've talked about how ClickFunnels is a legitimate platform you're going to have more questions like …
Is ClickFunnels Worth The Money?
It's always in the eye of the beholder, whether it's worth the money to buy something or not.
Because it's always about perspective.
Here's a couple quick reasons why it's worth the money:
It shortcuts your development time by months
You don't have to have to hire expensive web developers like me
You can launch your funnel in a day
It's a one-stop shop for all your online sales & business needs with a whole suite of tools
Think about it this way:
If you had to hire a person to do all this for you, how much would it cost?
If you're paying someone on your staff, at least here in the U.S., you're looking at a salary of around $30-$40k annually at the very least. If you want someone experienced it's going to cost more than that.
Then think about all the other marketing tools you can replace with ClickFunnels.
Those subscription dollars add up fast.
Using ClickFunnels you can do all these things yourself at the fraction of the cost of hiring someone to do it for you, and you can consolidate several other software subscriptions into one affordable platform.
How do I get started with ClickFunnels?
Getting started with ClickFunnels is easy.
But there are few things you need to do.
First off, you can sign up for your account by clicking here.
When you sign up you're going to get full access to everything ClickFunnels has to offer, so I recommend getting in and taking a look at everything inside.
Pay special attention to the training videos that are available to you through FunnelFlix.
There's so much stuff there you can find any kind of training you could think of there, and I recommend spending a lot of your time there if you're not entirely familiar with the concept of online sales funnels.
Remember I mentioned above that I had something to make it all easier?
Here's the deal:
If you decide that you'd like to give ClickFunnels a try, I'm going to make it even easier for you.
Sign up here and I'll do all the setup for you – free.
Seriously.
No catches. No conditions.
All you have to do is use this link to get started with your ClickFunnels account and I'll handle everything for you.
Not only that, but I'm going to send you some resources I've developed by working with my clients and their funnels over the last few years.
Related question: Should I use ClickFunnels?
Now this is a great question!
How can you tell if ClickFunnels is going to work for you in your business?
Here's the deal:
ClickFunnels will work for any business.
It really doesn't matter whether you're trying to generate leads for car sales, trying to generate leads for your travel business, or trying to generate leads as a realtor: the ClickFunnels platform will work for you.
And in order to make it work for you to its fullest extent, you have to have an idea of what you're trying to achieve.
If you're trying to build a simple blog, ClickFunnels isn't the answer for you.
If you're trying to do SEO marketing, ClickFunnels is going to struggle.
You have to use ClickFunnels for the purpose it was developed: developing online sales funnels to generate leads for your business and increase your sales.
ClickFunnels can be used to build a traditional website, but that's really not the best way to use it.
But if you want to build an online business, quit your day job, become an digital marketer, an affiliate marketer, or just about anything else, ClickFunnels is a great solution for you.
It's also a great solution for solopreneurs.
When you're the only one in your business, you need to be able to move quickly.
Trust me – I know; been there done that.
You need to get your stuff up for sale so you can start driving traffic.
ClickFunnels makes all that easy for you.
Next Steps
So what do you think? Is it worth a shot?
A web developer friend of mine told me one time how frustrated he was with site builder platforms, like ClickFunnels. He said, "that's MY job".
And it's true – it is his job. And it's also mine too.
But there's a time and a place to hire a professional web developer.
And then there's a time and place to roll up your sleeves and do it yourself.
And ClickFunnels makes it easy as it can be to build your own online sales funnels.
ClickFunnels is 100% legit.
Here's the best part: you can test it out for yourself without any risk. ClickFunnels provides a 14 day free trial of the entire platform, so you can test it out and see if it works for you.
If not, no big deal. Just cancel before your trial period is up. It's easy.
If it is – then great!
You have no idea all the different possibilities that are available to you in a platform ClickFunnels.
It's time to work smarter and not harder.
You don't have to know anything about code, and you don't need to know any of the web nerd stuff.
You can do it on your own.
So start your free trial today,  and join me in my free Facebook group here, then leave me a comment below and let me know what you think.
---
Disclaimer: Links you find here are affiliate links and proudly so.
I recommend them because they've helped me do what I do and I have great confidence that you will get value out of them as well – hence the recommendation and affiliate links.
It's my belief that if a product or service can help me in my business then it can help you in yours too. I'm either currently using, or have used these products and services I recommend – I will never support or feature something that I don't believe in completely!
So by following any of these links and making a purchase, I'll receive a commission. I always recommend you do your own independent research first before you purchase anything.