What is Free Web Hosting?
When it comes to figuring out how to host your website, there is good news, and bad news.
First – the good news:
You don't have to pay for web hosting! That's right – there are tons of places you can host your site for free.
However, before you run off to find the best free web host you can find, I need to remind you that free always comes at a price.
In most instances, free web hosts are very inflexible and don't scale well.
Plus, you're also at the mercy of their system and you end up not being able to use the domain name you spent so much time researching without upgrading your service with them. Your domain goes from 'myawesomedomain.com' to 'myawesomedomain.wordpress.com' and that's not what you want.
It doesn't exactly put you in the most professional and competent light, so avoid the free solutions.
What is Shared Hosting?
Shared hosting is the most basic and least expensive of site hosting options and it's usually the kind of service you hear about when you're are asking others about hosting.
It's virtually always the one that you see promoted and advertised at crazy low rates, and one that affiliates love to promote.
A shared hosting plan means there are many sites hosted together on a single server. This means that your website can be on the same server with up to several hundred other sites. Shared hosting accounts have a prescribed amount of drive space and bandwidth but all sites on the server are pulling from the same pool and often this can cause performance issues.
Bottom line:
Shared hosting is a solid place to get started, but just like your college apartment, you don't want to live here forever.
What is Cloud Hosting?
Cloud hosting is a fantastic solution because it allows several hosting servers to act as one and spread the load across them all.
Your website will share resources with several other websites, but because the load is distributed across several machines, your performance is maintained due to your site's access to multiple networked servers thus overcoming performance issues that are widespread in shared hosting environments.
Traffic issues on one site won't negatively affect your site as the system simply scales to meet the increased demands. While you may not have the fine-grained control of your hosting environment as you would with VPS and dedicated hosting you have great flexibility and serious performance available to you.
Here's the deal:
Cloud hosting delivers a lot of the same benefits you get from more robust hosting services at prices that can be comparable to shared hosting plans.
What is Virtual Private Server Hosting?
Are you a control freak? Because if you are, then you'll like hosting with a virtual private server (VPS).
VPS hosting means that you have got your own server which has just one site on it – yours. All of the server resources are solely devoted your site and yours alone.
VPS servers are virtualized servers which is essentially one powerful computer that is partitioned into a few completely different virtual machines that are configured to perform as a stand-alone machine and run one website.
You get a lot of control with a VPS plan so knowing what you are doing with a server is critical if your plan isn't a professionally managed plan.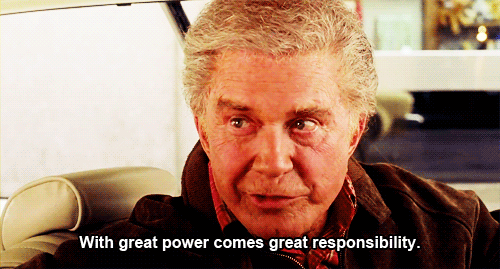 This one isn't for most newbies.
What is Dedicated Server Hosting?
Got deep pockets and a server tech on retainer? Then this is may be the option for you. Dedicated servers are wide open power and control.
Some sites have one, some have thousands (think Amazon, or Facebook for example). A dedicated server is precisely what it sounds like – an entire server dedicated to running your website.
As with the VPS server, all of the computer's resources are dedicated to powering your website. Dedicated servers are sometimes utilized by companies and smaller firms that need a lot of horse-power and control of their hosting environment.
They're as secure as their owners decide to make them to be and frequently use security hardware in addition to software to keep their servers secure.
Dedicated servers give you the most control and power. It doesn't actually get much better than this but you are going to pay for it.